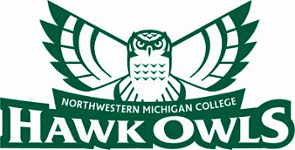 NORTHWESTERN MICHIGAN COLLEGE
WE HEW TO THE LINE;

LET THE CHIPS FALL WHERE THEY MAY.
Student Profile: Brittni Moore
Maritime cadets come from many places. Some travel from as far as Louisiana or California. Some are local. However, one cadet has a particularly interesting background. Deck cadet Brittni Moore of the Great Lakes Maritime Academy (GLMA) started her journey to becoming a sailor in a very unexpected place.
Indigenous Writers Flip the Script
"Words are powerful, and as a journalist, I've come to understand the words I write in regard to Anishinaabe people matter," said Sierra Clark, a local Indigenous journalist for Report for America. "The history matters, the contemporary lives of Anishinaabe people matter."
Yarrow Brown - Housing North
"I enjoy a good challenge, and housing is something that is a huge opportunity and challenge in our community," said Yarrow Brown, the executive director for Housing North, a non-profit organization that seeks to solve the housing crisis in Northwest Michigan. A Jan. 22, 2022 Northern Express article reported a 10% increase in the homeless population from 2021 to 2022. Those most affected are the asset limited, income constrained, employed (ALICE) and homeless populations, but the rising costs of housing has impacted every level of income.
Anything You Can Do, We Can Do Better
In 1920, the 19th amendment granting women the right to vote, widely considered the first step towards gender equality, was ratified. Yet, over a century later there is still gender inequality in the United States. In male dominated fields, such as maritime, construction, and athletics, it is particularly obvious. Throughout the last century, it has been proven time and time again that anything a man can do, a woman can do just as well.