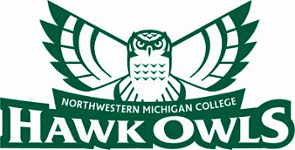 NORTHWESTERN MICHIGAN COLLEGE
WE HEW TO THE LINE;

LET THE CHIPS FALL WHERE THEY MAY.
Post-COVID Anxiety May Rise After Current Surge
As of April 10, at least 33% of Michigan residents have received one dose of the COVID-19 vaccine, while 21% are fully vaccinated. Last March, President Joe Biden offered a plea to the American people to get vaccinated when they can in the hope that by July 4, people could gather in celebration of Independence Day.
​
Teaching and Learning in a World of COVID
If there is one thing that is certain, it's that the COVID-19 pandemic has made a significant impact on education. For me, it has changed how I teach my classes and my perception regarding the technology that my students have access to. It has also made me more "human" and aware of my student's situations and how difficult this pandemic has been for each of them.
Commencement Ceremony
for 2020/2021 Graduates
During this challenging year, successes have felt hard-won and celebrations have held special meaning. For 2020 graduates unable to participate in a typical commencement ceremony, the loss may be only temporary. NMC has scheduled a walkthrough commencement for both 2020 and 2021 graduating classes.
​