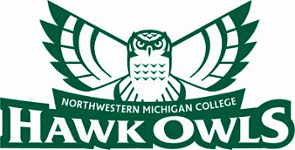 NORTHWESTERN MICHIGAN COLLEGE
WE HEW TO THE LINE;

LET THE CHIPS FALL WHERE THEY MAY.
Reproductive Care Services Are Ready to Help After Proposal 3 Passes
On November 8, 2022, almost 2.5 million Michigan voters came together to protect abortion rights by voting yes on Proposal 3. Winning with a 56.7% vote, Proposal 3 amends the state constitution to allow individuals to make pregnancy-related decisions. These rights range from choices regarding prenatal and postpartum care to abortion, contraception, miscarriage, and infertility care. On top of that, it would prevent discrimination or prosecution against people for exercising their right to reproductive freedom.
Traverse City Rejects Proposal 1
Is TC still a quaint town, or is it a bustling city?City Proposal 1, which Traverse City voters rejected in the Nov. 8 election, sought to greenlight the construction of a new mixed-use, 88-unit apartment complex on two vacant Hall Street parcels between The Candle Factory and BATA transfer station.
The Retelling of a Classic DC Villain Origin Story
Author Kody Keplinger and illustrator Sara Kipin are not newbies to the field; both have extensive background in both literature and illustration. From writing the 2015 film "The DUFF" to being involved with several Netflix heavy hitters, these two combine their talents in a beautiful dark retelling of a classic DC villain, Poison Ivy.
Adjunct Faculty on the Rise at NMC
Adjunct faculty, sometimes known as at-will or part-time employees, operate on semester-long contracts. While both full-time and adjunct faculty have the same educational and field experience requirements before hiring, adjuncts have no job security and no union to protect them.
Between 1819 and 1969, our federal government operated and funded more than 400 Indian boarding schools. More than 50 schools have marked and unmarked burial sites containing the remains of children who succumbed while separated from their families. Alexandra Dailey recounts her experience attending the Road to Healing event.
Health Care Forum
NMC Jazz Lab Band
International Affairs Forum Debates Immigration
​Trunk or Treat fun!