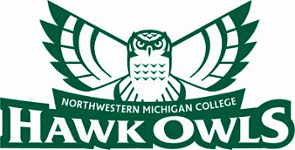 NORTHWESTERN MICHIGAN COLLEGE
WE HEW TO THE LINE;

LET THE CHIPS FALL WHERE THEY MAY.
Northern Michigan Unites
in Support of Ukraine
Blue and yellow Ukrainian flags billow in the breeze above farmhouses and businesses throughout the Grand Traverse region. Ukrainian and non-Ukrainian people in the area have come together on multiple occasions to raise support for Ukraine since Russia invaded the country on Feb. 24.
Honoring NMC's 2021-2022 Retirees
Educators are among the key pillars of our lives. Without them, we would not be able to impact the world in the way that we have and will continue to do in the future.
Bottle Drive Raises Funds For GLMA Graduate
Richard Gray passed away on January 17, 2022, following a tragic accident off the coast of Gary, Indiana. The loss rocked the maritime industry. Gray is mourned by many, including his wife and three kids.
​
​
Christopher Titus and Rachel Bradley Bring
Big Laughs on April Fools Day
Christopher Titus and Rachel Bradley performed at the Traverse City Comedy Club at the Grand Traverse Event Center on April 1, 2022.
NMC Pride Holds Social Mixer
NMC Pride, the college's LGBTQ+ Pride group, held a social mixer Thursday, April 7 from 6 p.m. to 8 p.m. The get-together included board games, coloring sheets, and dinner and snacks, all provided by the group.
​
​
Renew Your Wardrobe With Spring Inspired Contrasts
​"Short Skirt/Long Jacket" by Cake has had me in a chokehold since it first graced my ears way back in the spring of 2007. It's both a great song and an infallible formula for a freaking cute outfit. I always hear it playing in my head as soon as the sun starts to come out of hiding.
CLASS OF 2022
COMMENCEMENT CEREMONY INFORMATION