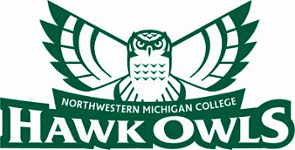 NORTHWESTERN MICHIGAN COLLEGE
WE HEW TO THE LINE;

LET THE CHIPS FALL WHERE THEY MAY.
How the NFL Combine can Make Athletes Rich
The National Football League (NFL) Combine is a three-day event in which college football athletes, hoping to hear their name called during the NFL draft, go through a series of drills and athletic testing. NFL teams use the Combine as an opportunity to talk to these prospects and see how athletically gifted they are.
Anything You Can Do, We Can Do Better
In 1920, the 19th amendment granting women the right to vote, widely considered the first step towards gender equality, was ratified. Yet, over a century later there is still gender inequality in the United States. In male dominated fields, such as maritime, construction, and athletics, it is particularly obvious. Throughout the last century, it has been proven time and time again that anything a man can do, a woman can do just as well.