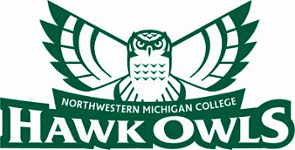 NORTHWESTERN MICHIGAN COLLEGE
WE HEW TO THE LINE;

LET THE CHIPS FALL WHERE THEY MAY.
CLASS OF 2022 COMMENCEMENT
CEREMONY INFORMATION
NMC students who graduated in the fall 2021 semester or plan on graduating in the spring or summer semester of 2022 are able to participate in the May 7 Commencement Ceremony.
The RSVP deadline is Monday, April 25.

RSVP online on the Records & Registration page.

The ceremony will be held
Date: Saturday May 7, 2022
Place: Dennos Museum and Milliken Auditorium
Time: 11 a.m.–5 p.m. (or 6:30 p.m. — read below)
At this time, graduates will be able to invite six guests, and masks are not mandatory.
*The number of guests and masking requirements could change depending on the CDC and NMC's safety protocols.
Caps and gowns are available to purchase for $40.25 at the NMC Bookstore.
There will be four or five one-hour ceremonies by academic area. The first ceremony will take place from 11 a.m.–Noon; the second from 1–2 p.m.; the third from 2:30–3:30 p.m., and the fourth from 4–5 p.m. If a fifth ceremony is needed, it will be from 5:30–6:30 p.m. Each ceremony will honor about 45 graduates. Students will be notified about their time slot as the date approaches.