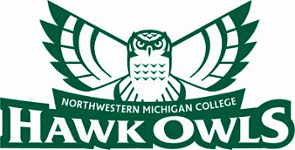 NORTHWESTERN MICHIGAN COLLEGE
WE HEW TO THE LINE;

LET THE CHIPS FALL WHERE THEY MAY.
Ann Hosler
Copy Editor
The White Pine Pickle has been a long-running annual satire issue that allows staff writers and contributors to take a break from the news and instead give humorous slants on whatever topic interests them. It's an issue that students, staff, and community look forward to seeing on the stands each year.

In 2020, the Pickle, as well as the regular issues that sandwich it, were skipped after the state lockdown prevented staff from accessing campus. Reflecting on that time, it's hard to imagine that we would have had anything funny to say. When the world around you is in a turmoil not seen in a century, adjusting to a new reality takes time. And, to be honest, humor might not have been as appreciated in April 2020.

However, if there's one thing that late night comedy hosts drive into their audience whenever something appalling happens in the world, humor is how we ultimately work through difficult situations. Not to make a mockery of those events, but take other, less serious news items and remind our audience that it's okay to laugh. To distract, even for a fraction of time, from negative feelings that may otherwise overwhelm us.
​
This is the first Pickle issue for our editor-in-chief, Kathryn DePauw, and she is doing a stellar job pulling it together with a staff that is also (mostly) new to the Pickle. There is a variety of satire articles and even a fun word search that will drive every English major crazy.
​
Whether you're a first-time Pickle reader or a veteran, we hope that you enjoy reading this issue as much as we did creating it.
​
– Ann Hosler, Copy Editor & former WPP Editor-in-Chief (2018–2019)