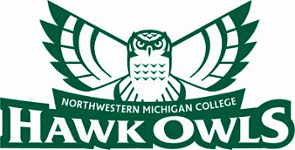 NORTHWESTERN MICHIGAN COLLEGE
WE HEW TO THE LINE;

LET THE CHIPS FALL WHERE THEY MAY.
Swoop Selects -

Poison Ivy: Thorns
Ian Deyoung
Contributor
Author Kody Keplinger and illustrator Sara Kipin are not newbies to the field; both have extensive background in both literature and illustration. From writing the 2015 film "The DUFF" to being involved with several Netflix heavy hitters, these two combine their talents in a beautiful dark retelling of a classic DC villain, Poison Ivy. Keplinger's expressive storytelling and Kipin's unquestionably beautiful artwork combine to seamlessly create a heart wrenching tale of a girl pushed to do unspeakable things for love and freedom.
​
This story follows young Pamela Isley before she becomes the infamous villain Poison Ivy. Living in a house full of secrets, she spends more of her time with plants than people. However, when cute goth girl Alice comes into her life, she begins to realize that not all humans are rotten—and some may even be worth killing for.
​
The artwork of this story is delicately expressive. Kipin's intricate linework matched with her unique and expressive use of color and tone never fails to impress. Every panel is a piece of art and I applaud Kipin for her level of detail. You can see this book came from a love for Poison Ivy's story.
This story is a beautiful and fresh depiction of what makes Poison Ivy the alluring character she is. The depiction of Ivy as LGBT+ adds depth to her character. This story is a must read for anyone wanting a beautiful look into the makings of a villainess.