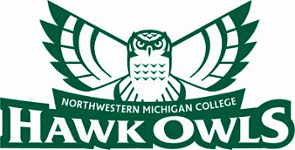 NORTHWESTERN MICHIGAN COLLEGE
WE HEW TO THE LINE;

LET THE CHIPS FALL WHERE THEY MAY.
Post-COVID Anxiety May Rise After Current Surge
Nick Moug
Staff Writer
As of April 10, at least 33% of Michigan residents have received one dose of the COVID-19 vaccine, while 21% are fully vaccinated. Last March, President Joe Biden offered a plea to the American people to get vaccinated when they can in the hope that by July 4, people could gather in celebration of Independence Day.

Currently, Michigan is suffering a significant surge in COVID-19 cases, with more than 7,000 new infections being reported each day. But with vaccinations now open to anyone age 16 and over, the possibility for a return to relatively normal pre-COVID conditions by summer's end in Northern Michigan is looking more likely. This return, though, has come with reports of increasing anxiety along with other health concerns across the country.
​
In a press release from the American Psychological Association (APA) titled "Stress in America: One Year Later, A New Wave of Pandemic Health Concerns," the APA states that 49% of adults reported feeling uncomfortable about returning to in-person interactions when the pandemic ends, with uncertainty regarding variants, pre-existing conditions, and readjusting to life after quarantine being main preoccupations. However, after speaking with counselors and mental health experts in the Grand Traverse area, there appears to be an eagerness from Northern Michigan community members and college students to begin the process of returning to a life no longer under quarantine.
​​
"Overwhelmingly, the families we serve have wanted to return to in-person grief support with the proper safety measures in place," Elizabeth Judson of Michael's Place, a grief support center in Traverse City, told the White Pine Press. "We now do enrollments over the phone to assess people's concerns and make sure they are comfortable coming into our physical location, and we anticipate a continued need and desire for face-to-face support."

Paul Kolak, a counselor at NMC's Student Life Office, spoke about Northwestern Michigan College's plans for the Fall 2021 semester. "My understanding is that there will be more in-person classes this fall than there were in [the] Spring 2021 semester, but there will be many online and hybrid classes to choose from." When asked about any outreach from students expressing anxiety regarding a return to in-person classes, Kolak responded, "I have not heard that students are anxious about returning to normal. I think that whatever normal was will be different as we move forward. Even with some uncertainties about the near future, the students I have talked to seem eager to be more social again."

With cases on the rise in Michigan, Governor Gretchen Whitmer has shifted the response from government mandates to individual responsibility. "Policy change alone won't change the tide," Whitmer said in a televised statement on April 9. "We need everyone to step up and to take personal responsibility here." Whitmer has also been vocal about requests to President Biden for more vaccines to be sent to the state, with Biden opting to send in more personnel to help administer the vaccine instead.

This shift in quarantine protocol from government enforcement to personal judgement comes out of immense pressure on Whitmer and her administration from Michigan Republicans and their constituents. State Representative Beau LaFave (R) from the Upper Peninsula's 108th district offered faint praise of Whitmer's decision, saying, "She should have been doing this the whole time, allowing individuals to do risk assessments on their own health."
​
Even with the surge in cases, increased access to vaccines suggests the possibility that sooner rather than later a vaccinated populace could build the herd immunity necessary to allow for in-person gatherings. Regardless of insights from informed consultants in Northern Michigan that post-COVID anxiety is being largely unfelt in the community, the findings of the APA suggest a silent majority of Americans are concerned with the prospect of returning to in-person events, offices, and schools after the pandemic is over.

"If [NMC] students are anxious or uneasy about choosing classes, they can contact the Advising Office at 231-995-1040," Kolak said. "If students have general anxiety or uneasiness about any issues, they can contact the Student Life Office for free personal counseling at 231-995-1118."
​
Findings on COVID-19 Stress in America
​
A majority of adults (61%) reported experiencing undesired weight changes since the start of the pandemic.

Two in three Americans (67%) said they are sleeping more or less than they wanted to since the pandemic started.

Nearly half of Americans (47%) said they delayed or canceled health care services.

Nearly half of parents (48%) said the level of stress in their life has increased compared with before the pandemic.

Essential workers were more than twice as likely as those who are not to have received treatment from a mental health professional.

Black Americans were more likely to report feelings of concern about the future.

Gen Z adults (46%) were the most likely generation to say that their mental health has worsened.
Source: American Psychological Association