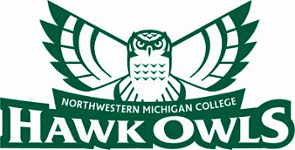 NORTHWESTERN MICHIGAN COLLEGE
WE HEW TO THE LINE;

LET THE CHIPS FALL WHERE THEY MAY.
Reproductive Care Services Are Ready to Help After Proposal 3 Passes
Sara Bagley
Staff Writer
On November 8, 2022, almost 2.5 million Michigan voters came together to protect abortion rights by voting yes on Proposal 3. Winning with a 56.7% vote, Proposal 3 amends the state constitution to allow individuals to make pregnancy-related decisions. These rights range from choices regarding prenatal and postpartum care, abortion, contraception, miscarriage, and infertility care. On top of that, it prevents discrimination or prosecution against people for exercising their right to reproductive freedom.
After Roe v. Wade was overturned by the U.S. Supreme Court on June 24, each state received the power to introduce individual legislation about abortion, leading to complete bans in 12 states, including Texas, Louisiana, and Idaho. Michigan had a law banning abortion, Act 328 passed in 1931, and, post-Roe, there was uncertainty whether that law would return. The passing of Proposal 3 in the 2022 election has enshrined reproductive rights in the state constitution.
Each year, hundreds of thousands of pregnancies occur nationwide. Just under half of them are unintended, according to The State of World Population 2022 report, released in March by the United Nations Fund for Population Activities (UNFPA). In cases of unplanned pregnancy, having the reproductive freedom that Proposal 3 guarantees is paramount. While Traverse City is home to several health clinics, including Munson hospital and day-to-day primary doctor's offices, it is still a struggle to figure out where to go when you think you might be facing an unplanned pregnancy.
One option is Thrive. Thrive is a pregnancy confirmation center that focuses mainly on offering physical and emotional resources to people experiencing unplanned pregnancies. As well as establishing that the pregnancy is there. As a pregnancy confirmation center, its services include ultrasounds and pregnancy testing, but aside from those offerings, Thrive is a primarily nonmedical center.
"We want people to thrive, not just be existing," says Joanna Law, who has been with Thrive for seven years and currently holds the position of marketing director.
Thrive offers two main nonmedical programs, Thrive Forward and Thrive Essential. Thrive Forward is intended for patients who are experiencing an unplanned pregnancy and is a one-on-one mentoring program for men and women. "It's really tailored to what each person needs," Law said. Thrive Essential offers more practical support for families, including baby and maternity clothing and hygiene products.
Thrive works with a broad range of patients, from ages 15 to 45. It is completely donor funded so services are free. "Many people come because it is confidential and very private," said Law, adding that this is the case even when patients already have a primary doctor.
On the medical side, Thrive's staff includes a licensed sonographer, a registered nurse, and a licensed OB-GYN, who serves as the medical director of the facility. The sonography and pregnancy testing services are meant to establish whether a patient is pregnant, as well as how far along they may be, and determine where the pregnancy is located to check if it is an ectopic pregnancy. After that, patients pursue further medical help at a clinic of their own choosing. Law explains that Thrive is not a referral clinic. "It's just that first step of what they need," she says. "From there, they find the rest on their own."
On its website, Thrive specifies that it does not offer abortion services or referrals. Since Thrive is strictly a pregnancy confirmation center, Michigan's recently passed Proposal 3 doesn't directly affect its work. "It's been happening for the last 30 years we've been here; it will keep happening," Law said. "It doesn't impact our services, mainly the people that we care about."
However, the Friends of Thrive Medical Center more clearly state their opposition to abortion. "We firmly believe that Thrive Medical Clinic is a ministry belonging to God," their website reads. Another portion states, "God has called us to be pro abundant
life, and this requires us to work hard to save innocent, unborn babies lives from abortion AND unconditionally love the women and men we serve as much as God loves us."
Traverse City also has a branch of Planned Parenthood, known as the Walker Center. Despite being associated mainly with abortions by the political right, with instances of pro-life advocates stationed outside of Planned Parenthood's entrance both nationwide and locally, abortion is not the focus of the Walker Center. Many other programs are available to patients, whether they are pregnant or not.
As a health clinic, they offer a wide range of services, from primary care to gender-affirming care to reproductive care. According to their website, the Walker Center's available services include emergency contraception such as the morning-after pill, general contraception with different options for birth control, STD/STI testing and treatment, and pregnancy testing and related services. Planned Parenthood also offers sexual and reproductive education to enable patients to better care for their sexual and reproductive health.
Amidst national discussion and events surrounding abortion rights, from Roe v. Wade overturning to the passing of Michigan's Proposal 3, Walker Center and Planned Parenthood also provide patients access to safe abortions or abortion referrals, just as they've done for years.
They put great emphasis on the comfort of the patient. The reception staff is friendly, and even the phrasing of the information on the website removes some of the fear around receiving treatments or testing for everything from HIV to STIs. Planned Parenthood treats all health conditions, pregnancy, or birth control requests with as much normalcy and acceptance as going to get some groceries from the store.
A third option still is the Grand Traverse County Health Department (GTCHD,) which has a reproductive care clinic available to patients. As a part of their reproductive health program, they offer several methods of birth control, including IUDs, implants, and birth control pills. They also offer pregnancy testing, confidential STD and HIV testing, emergency contraception, exams for men and women, including cervical and breast cancer exams, and free condoms available in the waiting room.
Patti Friedli, a provider at the GTCHD reproductive health clinic, outlined the ease of getting into an appointment. "No one is turned away based on financial status," she said. "Patients who come in have the option to bill insurance, but they can also bill patients on a sliding-scale measure based on their income, making costs less of a concern. "Services are not only confidential in healthcare regard, but in financial regard," said Emmy Schumacher, the outreach coordinator and public information officer for the GTCHD.
Making an appointment is as easy as calling the clinic, and between telehealth, BATA access, financial options, and quick appointment availability, GTCHD has made itself very accessible for anyone who may be seeking out their services. "I think having access [to reproductive care] is really important," said Friedli. "Everybody's entitled to have healthcare."
Unplanned pregnancy and reproductive health issues are ignorant of age, life circumstances, and personal well-being; when it happens, it happens. Regardless of who that person is, or their situation, there are people ready and waiting to provide the help and services needed. Thrive, the Grand Traverse County Health Department, and the Walker Center are a part of that team.