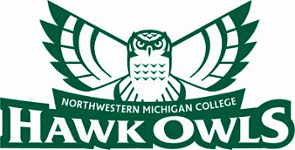 NORTHWESTERN MICHIGAN COLLEGE
WE HEW TO THE LINE;

LET THE CHIPS FALL WHERE THEY MAY.
Madam Babushka
Thought Leader
A daily or weekly horoscope offers very little insight. I have spent months studying the stars to create headlines that accurately predict the tone you can expect for the entire year. Each astrological sign is perfectly captured here. Refer back periodically for new insights into your life as the year unfolds.
​
Capricorn: Trump Declares Mar-a-Lago Its Own Sovereign Nation With No Extradition Treaty

Aquarius: Bethesda Releases "Empty Stores," Starts New Virtual Errand Trend in Gaming

Pisces: Virtual Meetings Further Erode the Unwritten Social Contract as Going Pantless Becomes the Newest Fashion Trend

Aries: Funk, Nebraska Declared the New Spring Break Hotspot as Climate Change Pushes Partiers Northward

Taurus: President Biden to Spend Second 100 Days Focused on Party Unification with Rollercoaster-Heavy Agenda

Gemini: Homeowners Building "Forever Homes" on Recently Exposed Beaches as Lake Levels Retreat
​
Cancer: Doors Top the New York Times's Quarantine "Must-Haves for Happiness" List

Leo: Local Bears, Pushed into Urban Areas, Found Hanging Around With "Hooligans" in Parking Lots

Virgo: International Team of Physicists Crack Cold Fusion but Refuse to Reveal Findings Because "You're All Being Jerks"

Libra: Rattails Make a Comeback in Latest Hollywood Trend

Scorpio: Cure for Cancer Discovered in Brussels Sprouts, Many Expected to Forego Treatment

Sagittarius: Mrs. Claus Outed as "Q" in Big Holiday Reveal