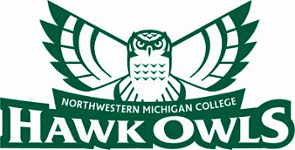 NORTHWESTERN MICHIGAN COLLEGE
WE HEW TO THE LINE;

LET THE CHIPS FALL WHERE THEY MAY.
Ash Lornne
Grammar Sturmfeuhrer
According to Wikipedia, 1860s author George Eliot once said, "Don't judge a book by its cover." Had she seen some current-day book covers, she may have rescinded that sentiment.
"Something in the Heir"
by Jenny Gardiner
Man with a pretentious neck scarf smugly drops 'witty' royalty puns into every conversation.
"The Things We Leave Unfinished"
by Rebecca Yarros
Mail carrier goes on murder spree after years of dealing with neighborhood that's incapable of closing their mailboxes.
"Blood Sworn"
by Scott Reintgen
Hello, ladies. Look at your man. Now back to me. Now back at your man. Now back to me.
"Crimes Against Magic"
by Steve McHugh
Man uses sparklers and long camera exposures in an epic battle against London's magical street gangs.
"Crown of Lies"
by Pepper Winters
Woman with broken arm and neck saved by an amorphous man-dress beast.
"No One Is Talking About This"
by Patricia Lockwood
The Eye of Sauron gets a new gig as a social media antenna in a gripping novel about one woman who posts stuff online.