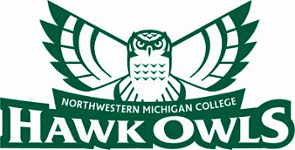 NORTHWESTERN MICHIGAN COLLEGE
WE HEW TO THE LINE;

LET THE CHIPS FALL WHERE THEY MAY.
Breaking Ground in 1970 for the new art building. Pictured (left to right) Paul Welch, Capt. Mike Hemmick, Walter Beardslee, Bill Baker Barr, Arlo Moss, Art Moenkhaus, Roy Terdal, Warren Cline, Al Shumsky, Linda Davis, President Jim Davis, Norm Averill, Jack McCrystal, Les Biederman, Jack Ozegovic, and not identified.