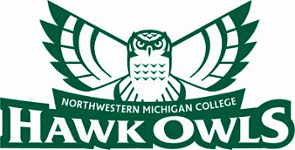 NORTHWESTERN MICHIGAN COLLEGE
WE HEW TO THE LINE;

LET THE CHIPS FALL WHERE THEY MAY.
NMC in History
Photo courtesy of Ann Swaney / NMC Archives
For numerous years, NMC students graduated "Under the Pines" right on the college's main campus. During the pictured June 1988 graduation ceremony, the processional music was played by the NMC Community Band, and additional musical selections were performed by the NMC Madrigal Singers. More than 300 graduates present listened to the commencement address, titled "On Making a Difference," given by Richard T. Cole, the Special Adviser to the Governor on the Future of Higher Education.