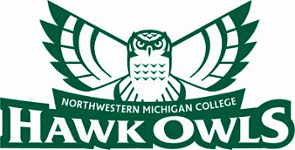 NORTHWESTERN MICHIGAN COLLEGE
WE HEW TO THE LINE;

LET THE CHIPS FALL WHERE THEY MAY.
There is a free self-defense course scheduled on Tuesday, April 19, 2022, from 1 p.m. – 2 p.m. in the Rajkovich Physical Education Center (Gym). The class will be taught by a local martial arts instructor. This event is open to all NMC students.
The seventh annual Big Little Hero Race returns Saturday, April 23 to NMC's main campus. This year the race theme is mentorship matters. This year's race will honor Chris Girrbach, Great Lakes Potato Chip owner, who is three races into a mission to complete a triathlon in every state to raise awareness for Big Brothers Big Sisters. Great Lakes will also produce special edition packages of potato chips for the race. There will be a one mile fun run/walk, 5k, and 10k. Races will begin and finish near West Hall.
The application deadline for admission into the nursing programs at NMC has changed! Students are invited to submit an application between April 1 and June 1 for fall enrollment. Students must complete the HESI A2 Admissions exam to be eligible.
Stop by the NMC Bookstore to sell your old textbooks for cash! The bookstore is open Monday–Thursday from 8:30 a.m.–5:30 p.m and buyback is available until 30 minutes before the store closes.
NMC Jazz Band is hosting a Spring Jazz Ensemble Showcase! They will be directed by Laurie Sears with guest artist Josh Lawrence, trumpet and new Director of Jazz Studies at Interlochen Center for the Arts. The concert is Saturday, April 23 at 7:30 p.m. in Milliken Auditorium. Tickets are available at simpletix.com and are free for NMC students with ID.
Light Up The Night Tuesday, April 19 from 7:30–8:15 p.m. Come for an evening of support and solidarity for survivors of sexual assault on campus. There will be free food, poetry reading, personal testimonies, a vigil and more! Meet outside of the West Hall Innovation Center and East Hall.
Have pizza with the president! Join NMC President Nick Nissley for Pizza with the President at noon Wednesday, April 27 in the Innovation Center near the Hawk Owl Café.
Take Back the Night at West Hall 106/107 Thursday, April 28 from 8–9 p.m. Join for a global event with an hour of sexual assault survivor stories, poetry, healing, vision casting and community building.
CIT Industry Night Out at 20Fathoms Thursday, April 21, 5:30-7:30 p.m. Meet regional tech professionals, learn about career paths and opportunities, hear how startup incubators are fueling the future, and enjoy food and refreshments as you grow your network at 20Fathoms, 10850 E. Traverse Hwy, Ste. 4400, Traverse City, MI.

Celebrate Earth Day April 22-29 with a week of activities!
A free outdoor Earth Day concert and celebration from noon to 8 p.m. Friday, April 22, will kick off a week of events on campus. NMC Water Studies, the NMC Green Team, FLOW (For Love of Water) non-profit, Title Track, and more will host informational tables.
Concert Schedule
11:45 a.m. - Tribal Ceremony with drums, dedication
12:00 p.m - SkyeLea and Friends
1:00 p.m. - Waterbed (Jimmy Olson and Matt McCalpin)
2:00 p.m. - Avid Kain
3:00 p.m. - Stonefolk
4:00 p.m. - Lofteez
5:00 p.m. - Silver Creek Revival
Headliners - The Ragbirds
Production support and planning is being furnished by NMC Audio Tech students, along with NMC Student Life and NMC Student Government.
E-waste recycling bins will be available on main campus for the following items: computers, laptops, cell phones, modems, card readers, iPods, inkjet printer cartridges and network equipment.
Campus cleanup will be happening all week! Campus teams can choose a time and space to clean up at their convenience between April 22 and 29. Trash bags and gloves will be available at the Earth Day Fair Student Success table and in the Student Success Center (Osterlin Building).
Learn how to grow your own produce Monday, April 25, 10 a.m. - 12 p.m. Get a jump start on gardening and learn how to be self-sufficient. Seeds and informational handouts will be available in the NMC Innovation Center.
Try hands-on natural mapping Tuesday April 26, 5:30 p.m. Author and teacher Stephanie Mills will help you chart the outlines of habitats and blaze a trail to learn more.
Native flower planting day Thursday, April 28, 12 - 3 p.m. Learn the importance of native vegetation. Meet in the NMC Innovation Center. Gloves and tools will be provided.
Restorative outdoor yoga on Friday, April 29, 12 p.m. Nature is important for mental health. Practice being mindful and respectful to the land. Meet in the NMC Innovation Center, practice will be outdoors.