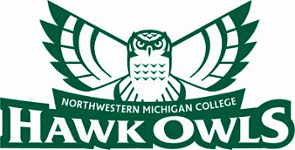 NORTHWESTERN MICHIGAN COLLEGE
WE HEW TO THE LINE;

LET THE CHIPS FALL WHERE THEY MAY.
Eighth Annual Health and Housing Walk
The public is invited to join NMC students and Goodwill Northern Michigan on the eighth annual Walk for Health and Housing, a guided tour of downtown Traverse City from the perspective of people experiencing homelessness and the providers who serve them, departing from NMC's Great Lakes campus parking lot at 5:30 p.m. on Wednesday, Nov. 15. The walk is a part of National Hunger and Homelessness Awareness Week, happening Nov. 11-19, and brings together students and community partners to raise awareness about the increasing affordability crisis in Northwest Michigan. Lasting about two hours, the guided walk through downtown Traverse City illuminates the problems of food insecurity and homelessness. Along the route, participants will stop to hear stories from service providers about their efforts to mitigate these problems in the region.
​
Boardman Loop Trail Murals
NMC student Kiah Anderson and former student Logan Hudson created two new murals along the Boardman Lake Loop Trail this past summer. The pair helped faculty members Glenn Wolff and Rufus Snoddy complete another mural, Boardman Serenade, last year, and this year were invited to paint their own. Anderson's mural is titled Serenity's Muse and Hudson's mural is titled May You Always Know the Truth and See the Light Surrounding You.
​
Thanks-For-Giving Fundraiser Kicks Off
Professional Communications students are helping local families this Thanksgiving with the tenth annual Food for Thought Thanks-for-Giving experiential learning project. Donations are being collected where donors have the chance to win prizes like a weekend stay at the Delamar Hotel,
an Elev8 family climbing package, a wine tasting for six at Chateau Chantal and other prizes.
​
Student Services Changes
Lindsey Dickinson has been appointed to the position of Director of Retention and Success. Disability Services will now report to the Dean of Students. The Testing Center in Osterlin is being combined with the Professional Testing Center located at Parson Stulens, and Phi Theta Kappa will reside in Student Life with Jeremy Heinlein and Lisa Thomas serving as co-advisors.
​
Benzie County up for Annexation
Pending the results of a November 2024 vote, Benzie County is up for integration into the NMC school district. This initiative is intended to provide Benzie residents with easier access to NMC resources and programs.