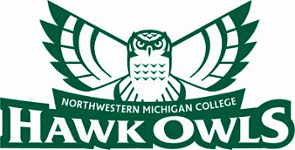 NORTHWESTERN MICHIGAN COLLEGE
WE HEW TO THE LINE;

LET THE CHIPS FALL WHERE THEY MAY.
Honoring NMC's 2021-2022 Retirees
Shayrrl McCready (second from right), Smart Recruit Team
Shayrrl McCready—Staff, Business Office (1997-2022)
Maureen Carlson—Staff, Extended Educational Services (1992-2021)
Samuel Foster—Staff, Systems & LAN Management (2011-2021)
Not Pictured
Barbara Assendelft
Adjunct, Criminal Justice (2002-2020)
David Bajema
Automotive Instructor (2006-2022)
Mindy Morton
Adjunct, Humanities (2002-2022)
Daniel Murphy
Maintenance Mechanic (1982-2022)
Taoufik Nadji
Adjunct, Physics (1995-2022)
Jeff Send
Maintenance Mechanic (1986-2022)
​

Laura Carmickle (third from bottom)—Staff, Information Technology Services (1988 - 2021)
Adian Pool
Staff Writer
Educators are among the key pillars of our lives. Without them, we would not be able to impact the world in the way that we have and will continue to do in the future. Dedicated educators are something that we can sometimes take for granted. Another thing that can be taken for granted is the staff that assist these educators. The following have not only displayed a passion for their work but a care for future generations. As they retire from NMC and move forward onto their next chapter, we wish them all the best and thank them for their years of service.