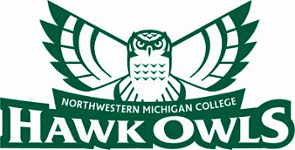 NORTHWESTERN MICHIGAN COLLEGE
WE HEW TO THE LINE;

LET THE CHIPS FALL WHERE THEY MAY.
Free Concerts for NMC Students Return in 2022




Welcome back to the Dennos Museum Center and Milliken Auditorium!
Craig Hadley
Executive Director and Chief Curator of the Dennos Museum
Did you know that you get FREE concert tickets to all Dennos concerts? Simply bring your student ID by the Dennos Museum Center during our normal operating hours (currently Wed – Sun, 11 am – 4pm), and pick up your free tickets to some of the best blues, folk, jazz, and world music concerts available in our region.
This season feels like a long time coming in many ways. As always, you have some of the best seats in the county with great customer service provided by staff and volunteers, high quality audio, and an opportunity to meet the performer after the show.
Per NMC campus policy, safety measures will include masking for all attendees, as well as following any state-mandated guidelines. The Dennos Concert Series staff and volunteers appreciate continued flexibility as we return to live performances while considering the health and wellbeing of everyone in our community.
And so without further delay, we are pleased to present our upcoming concert series schedule!
2022 Dennos Museum Center Concert Series Schedule

AGUANKÓ
Saturday, January 8, 2022 — 8:00 PM

SWEET WATER WARBLERS
Wednesday, January 26, 2022 — 8:00 PM

TORONZO CANNON
Saturday, February 12, 2022 — 8:00 PM

THORNETTA DAVIS
Saturday, March 5, 2022 — 8:00 PM

BASSEL AND THE SUPERNATURALS
Saturday, March 19, 2022 — 8:00 PM

LOUDON WAINWRIGHT III
Friday, April 15, 2022 — 8:00 PM