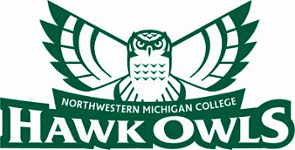 NORTHWESTERN MICHIGAN COLLEGE
WE HEW TO THE LINE;

LET THE CHIPS FALL WHERE THEY MAY.
Campus Quotes
How the NMC Community Spent Their Summer
CHELSEA COOPER, INTEGRATIVE STUDIES
"I took on full-time dog sitting during the shutdown that lasted through the summer, so I had to stay pretty close to Traverse City - which is okay, because there's always somewhere to explore!"
NICK AND ELISE AT SLEEPING BEAR DUNES
The NMC President and his wife, Elise Ballinger, enjoyed a summer hike at Sleeping Bear Point. Nissley has hiked more than 25 trails in northwest Michigan since arriving in January. He notes that he's partial to hiking in Sleeping Bear Dunes National Lakeshore.
ISAAC CHILDS, CIT DEVELOPER & ENGLISH
"Besides lots of hiking, video gaming, and working, we adopted two new kittens this summer. That kept things interesting." (Pictured here: "June")
COLIN TATE, ELECTRONICS TECHNOLOGY
ABBEY HULL, FRESHWATER SCIENCE & SUSTAINABILITY
"My family took an all girls trip to the UP and spent the week going to nine different waterfalls. It was so much fun! I was also proposed to and bought a house two days before before the stay-at-home order was put in place!"
"I spent the summer working at the Maker Space and hanging out with my family and close friends on Elk Lake."