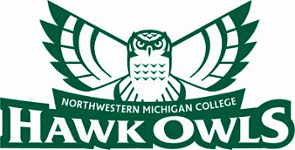 NORTHWESTERN MICHIGAN COLLEGE
WE HEW TO THE LINE;

LET THE CHIPS FALL WHERE THEY MAY.
NMC Career Fair
Preparation
NMC's 2022 Career & Employment Fair will be held March 3, at the Hagerty Center on the Great Lakes Campus from 2-6 p.m. This annual event, held in partnership with Northwest Michigan Works, already has over 40 local employers registered, according to the website. Students can prepare for the event with a number of NMC hosted workshops.
Join Employment Readiness Specialist Lisa Baldyga to prepare for the upcoming NMC Career Fair. Sponsored by the Experiential Learning Institute and Northwest Michigan Works, these events will help make sure you make the best impression while looking for that next opportunity.
LinkedIn 101 with Chaim Shapiro: virtual event, Thursday, Feb. 17, 1 p.m.
Lunch & Learn: How to Prepare for a Career Fair: Available face-to-face and virtually, Tuesday, Feb. 22, 12:30 p.m.
Lunch & Learn: Resume Workshop: Available face-to-face and virtually, Thursday, Feb. 24, 12:30 p.m.
Career Fair Prep: Open Office Hours with Lisa Baldyga, West Hall Experiential Learning Institute (ELI) Office, Tuesday, March 1, 11 a.m.–12:30 p.m. & 2–3:30 p.m.
For more information or to register for these events, visit nmc.edu/student-services/advising-center/career-fair.