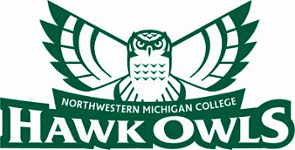 NORTHWESTERN MICHIGAN COLLEGE
WE HEW TO THE LINE;

LET THE CHIPS FALL WHERE THEY MAY.
"The Most Wonderful Time of the Year" - NMC Concert Band
December 14, 7:30 p.m. (Milliken Auditorium, Dennos Museum Center)
Masks are required, regardless of vaccination status.
Tickets are $12 for adults, and $7 for students and seniors.
Come celebrate "the most wonderful time of the year" with a fun holiday trip "over the river and through the woods" to hear all of your favorite Christmas & Hanukkah music. Enjoy an evening of holiday music! Tickets are available from MyNorthTickets.com. Tickets are also available at the door. Call (800) 836-0717 for more information.
NMC Chamber Singers and NMC Grand Traverse Chorale
December 18 & 19, 7:30 p.m. & 3 p.m. (Corson Auditorium, 4000 M-137, Interlochen)
Masks are required, regardless of vaccination status.
Tickets are $25.50 - $61.50
The NMC Chamber Singers and NMC Grand Traverse Chorale join the Traverse Symphony Orchestra for "Home for the Holidays." Come be a part of this wonderful tradition! Call the TSO at (231) 947-7120 for more information.
Santa Claus is Coming to Downtown Traverse City
First three Fridays in December, 5:30 to 7:30 p.m. (downtown neighborhoods)
Outdoors - masking is optional
Free
Santa will be touring downtown Traverse City in style, by being chauffeured by the Antique Fire Engine. Enjoy a Santa sighting from your own yard! In partnership with the Traverse City firefighters, the Traverse City Downtown Development Authority plans to safely spread cheer to everyone since Santa won't have a house in downtown Traverse City this year. Firefighters will also be collecting letters along Santa's route.
A Lighthouse Christmas at the Grand Traverse Lighthouse
December 13 - 24, Mon-Fri 12 noon to 3 p.m. & Sat-Sun 10 a.m. to 3 p.m. (Grand Traverse Lighthouse, 15500 N Lighthouse Point Rd., Northport)
Admission is $5 per Adult, $2 Children ages 6 – 17, 5 and under FREE!
Share the spirit of the holidays at the Grand Traverse Lighthouse! Outside, you will see decorated trees, holiday cut-outs, and inflatables while inside will feature a self-guided family holiday tour where you will step back into the sights and sounds of Christmastime in the 1920s and 1930s. The highlight of your experience will be climbing the lighthouse tower to enjoy the spectacular wintry view.
Winter Sounds Holiday Celebration
December 15, 2021, 5 p.m. (Michigan Legacy Art Park, 12500 Crystal Mountain Dr., Thompsonville)
Outdoors - masks optional
$10 suggested donation
You are invited to attend this family-friendly celebration of the season with hot cocoa, a warm bonfire, a magical winter hike through the woods and an inspiring half-hour outdoor performance by the Benzie Central High School Chamber Choir. Dress for cold weather, bring warm blankets or camp chairs to sit on. Help us save waste by bringing your own mugs or bring your own hot beverages and snacks. Dogs on leashes are welcome! Donations benefit the Art Park and Benzie Central High School Choral Programs.
Jingle Bell Run
December 19, 5 - 7 p.m. (begins at the Workshop Brewing Company, 221 Garland St, Traverse City)
Registration costs $20-$25
This beloved seasonal run tours Traverse City neighborhood streets bordering downtown that are decked out in holiday lights and decorations. Join or watch runners of all ages and abilities donned in festive holiday costumes in this non-timed 5K run which will be followed by holiday cookies and hot chocolate. The event will help area high school track and cross country runners facing financial hardship to obtain shoes necessary for safe running.
Classic Christmas Movies at the State Theatre
December 17 - December 24 (recurring daily at the State Theatre, 233 E Front St. TC)
Visitors must show proof of full vaccination, pass a health screening, and wear a mask at all times.
Tickets are $9 Adults, $8 Seniors, $7 Children (5-12 and under — no unvaccinated children may attend), $7 all matinees before 4pm
It's that time of year again when the State Theatre rolls out all the best iconic holiday films! There will be something to please just about everyone, so join us at the State for a classic holiday movie -- a Traverse City holiday tradition!
Traverse City New Year's Eve CherryT Ball Drop
December 31, 10:30 p.m. to 12:20 p.m. (Park Street and Front Street)
$3 donation per person
If you can't make it to Times Square to witness the Ball Drop, the CherryT Ball Drop is the next best thing! We may be partial, but we believe it's just as sweet. The large cherry drops from the sky as we ring in the New Year!
Photos by Kathryn DePauw & Ann Hosler