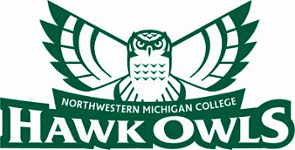 NORTHWESTERN MICHIGAN COLLEGE
WE HEW TO THE LINE;

LET THE CHIPS FALL WHERE THEY MAY.
Aidan Pool
Staff Writer
Brady's Back... Again...
Tom Brady has once again announced that he is coming out of retirement. In an interview, the 45 year old quarterback said his retirement didn't go how he planned. "I tried to talk things over with Gisele but it didn't go very well. I also tried to throw the ball around with my kids and man they are not good at catching. They were about as good as my receivers last year" said Brady.
A lot of fans were questioning why Brady returned to the Buccaneers last year after a brief retirement stint, as the offensive line lost a lot of pieces to free agency and injury and the running game took a large step back because of it. The team saw their passing game go from a very vertical deep threat offense to more of a quick checkdown style. When asked about the team's performance last season, Brady was livid. "The offensive line sucked, I'm used to having lunch in the pocket. I couldn't even oil my pan to make my chicken. The receivers weren't great either, Mike [Evans] was the only one that was good. I tried to get Gronk to come out of retirement with me but I think he had more USAA commercials to film or something."
Rumors have been swirling since Brady unretired last season about possibly joining another team. Brady confidently said, "I'm definitely not going back to Tampa. It wouldn't matter if I gave every referee that officiated our games my game check, we still would go 7-10. We'd still win the NFC South but that's not a good look for me." With Brady clearly leaving the Buccaneers, where could the legendary quarterback be headed? "I really like Detroit, they have a great receiver in Penei Sewell. The head coach there really understands how to use weapons like that. I obviously would have to convince eight to 10 of these defensive superstars to take massive pay cuts, but I think we can make Detroit a legitimate contender. I also need a kicker to bail me out in these two-minute drills." Brady has a reputation for having key defensive players take pay cuts for the sake of winning. While Brady is notorious for winning, the Lions have the longest active playoff win drought in the league, with their last playoff victory coming in 1992.
Lions fans are skeptical that a quarterback, even with the pedigree that Brady has, is what they need. One Lions fan we spoke to said, "Why do we need Brady? We have Jared Goff." Another said, "Tom Brady? He's a system quarterback, we have bigger issues like cornerback." The need for defense is very real. The Lions defense was not very good against the pass in 2022. They allowed the third most passing yards in the league. There was talk that the Lions could bring in a stud corner like Jalen Ramsey before he was shipped off to Miami.
Brady had some simple suggestions, "Just sign back Ndamukong Suh, draft Jalen Carter, trade up for Devon Witherspoon, trade one of the third string tight ends for Sauce Gardner, sign Lavonte David, and boom we're 15-2". Perhaps the narrative of the Lions being a depressing punchline is coming to an end, As more and more big names are being linked to the motor city.
Of course there is one question on every sports fan's mind, how much longer does Brady really have left in the league? "I want to bring at least three rings to Detroit. I don't care if I have to undergo a controversial surgery to get a robotic shoulder, I want to finish with a super bowl ring on every one of these fingers." Brady, a University of Michigan alum, seems primed to not only play until the commissioner throws him out of the league, but also prove he can ease the pain of such a depressed fan base.